Jim's Carpet Warehouse stock a wide variety of vinyl flooring to meet your colour and style requirements.
We also have many samples from such companies as Armstrong, Mannington, Congoleum, Tarket and Beaulieu that you can order. Vinyl flooring has come along way and the new designs (wood, tile, no pattern looks) are very realistic looking with offering the easy cleaning of vinyl.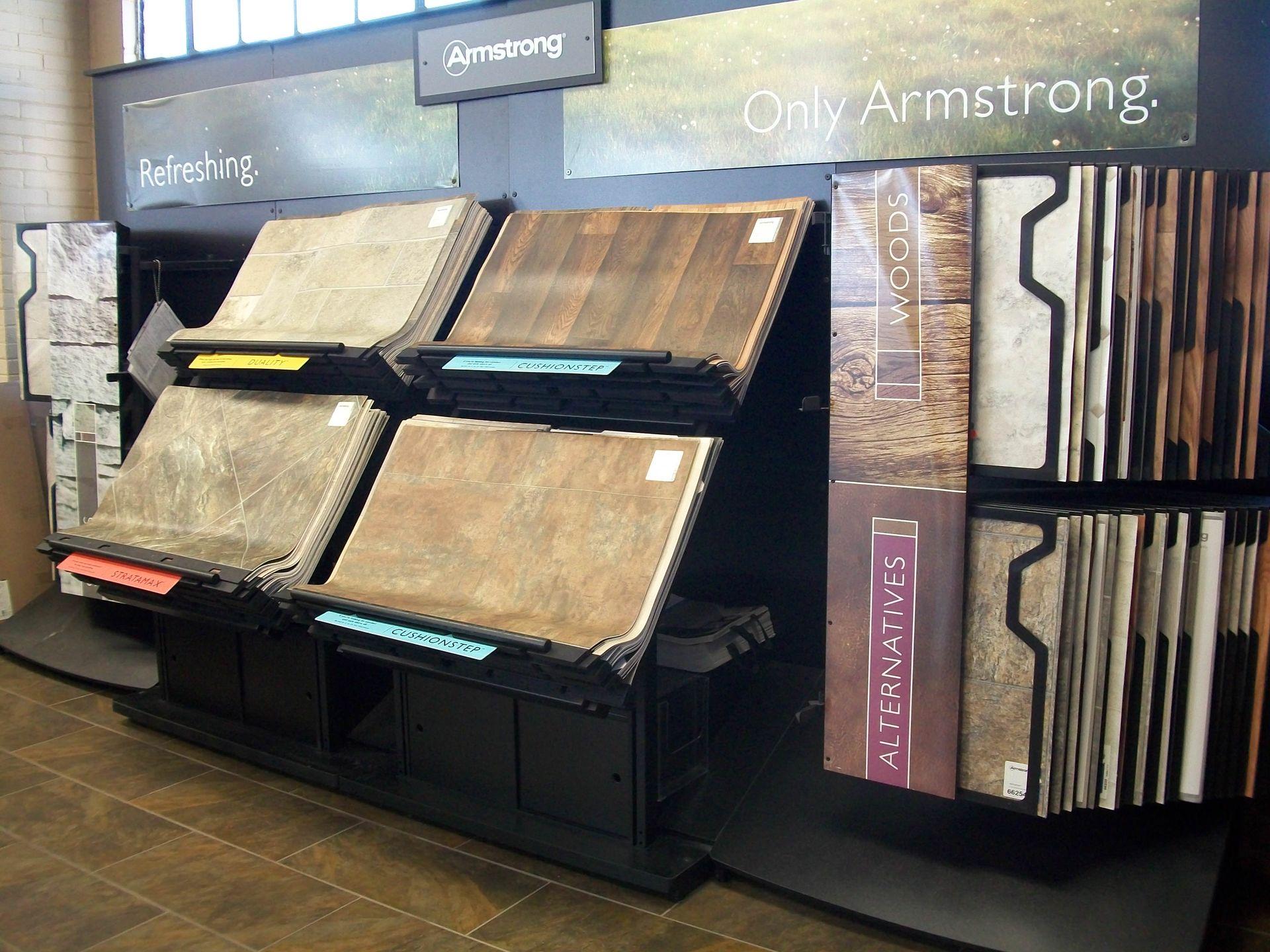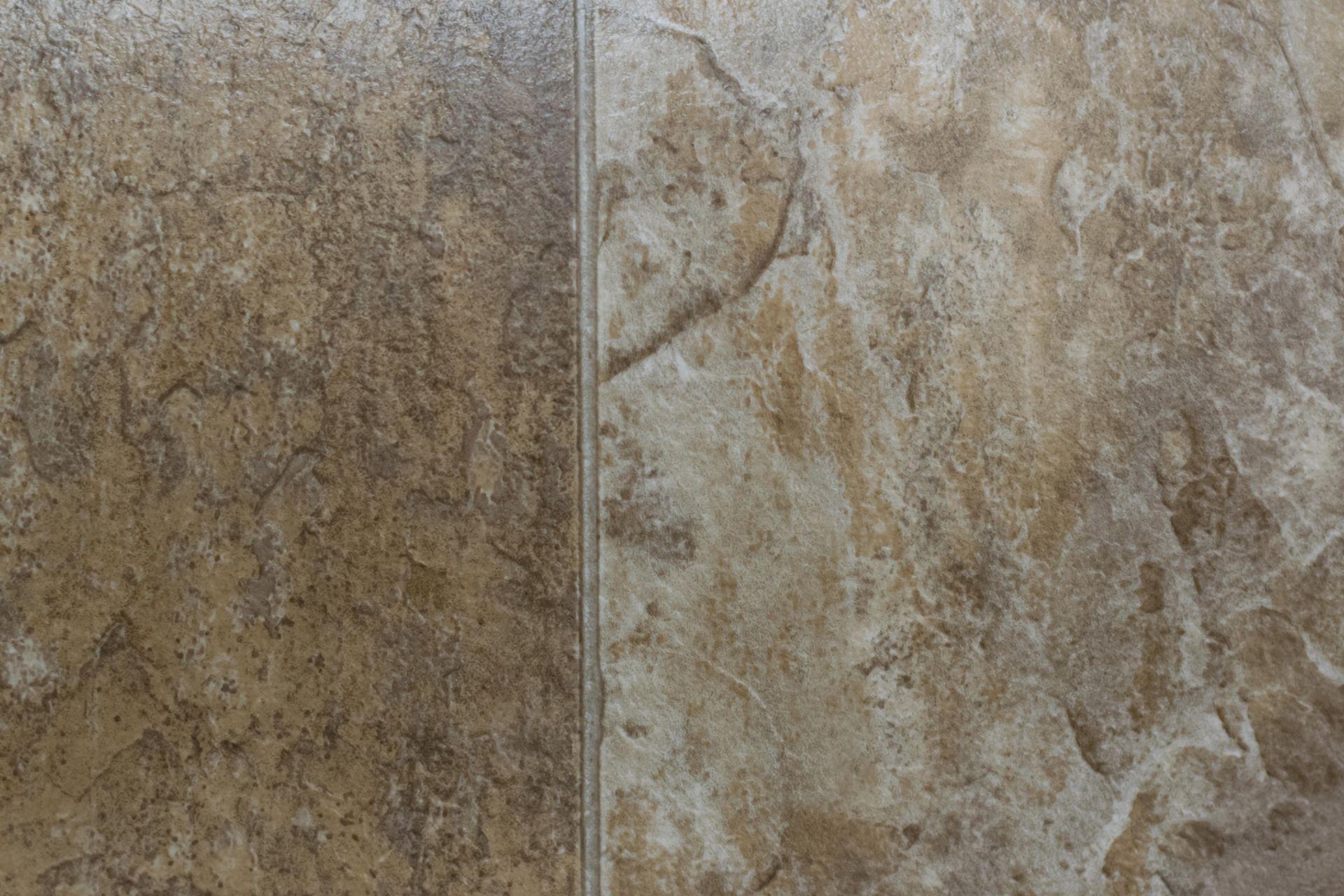 We carry (and can order) different levels of pricing to meet all your budget requirements, from rental houses, to gouge resistant flooring for your own high traffic kitchen. For areas such as kitchens, entries, bathrooms and laundry rooms, vinyl flooring makes perfect sense. Todays vinyl offers easy, quick cleaning, wearability and economical pricing.
Vinyl flooring requires a proper subfloor preparation to install as the floor has to be as smooth as glass so no telegraphing from an old pattern, nails, etc., come through the new floor. Proper preparation is also required to meet warranty requirements and the floor is fully adhered (glued) to the new subfloor.
Why choose vinyl?
There are many benefits to vinyl compared to tile. It's warm and softer underfoot, it's usually more economical than tile, especially for lower traffic areas such as laundry and bath rooms. Also, for rental homes it is the most economical to replace when necessary.
OUR PROFESSIONAL INSTALLATIONS
At Jim's Carpet Warehouse our installers have over 25 years experience with vinyl products. You can be assured of a professional result. As with all our products they have a manufacturer warranty and our one year installation warranty.
DIY
If you want to just buy our product and install it yourself, we are more than happy to answer any questions you may have.
Let's Get Started Today
Give us a call to talk to one of our flooring experts.