Jim's Carpet Warehouse offer many colour varieties of VC Tile that is often used in a commercial setting.
Most people will be familiar with this type of flooring as it is often found in schools, construction trailers, restaurants and other commercial installations that require high traffic and long life. We do usually carry a couple of colours in stock and you can order almost any colour under the rainbow that usually only take a couple of days to arrive. It is an economical flooring for any business or even residential applications. Some of our customers have intermingled two or three colours to make an interesting colourful pattern just for fun.
Why Vinyl Composite Tile?
This is often a commercial application as the tile is only about 1/8″ thick and is installed with a special adhesive. It is then allowed about a weeks worth of traffic and then cleaned, sealed and polished to make it last. That part is usually done by the customer as it will need to be done periodically to maintain the colour and durability of the floor.
The tile must be installed on a very smooth surface (sub floors may be required) to allow for a proper installation. This type of floor is often chosen due to its durability and cost effectiveness.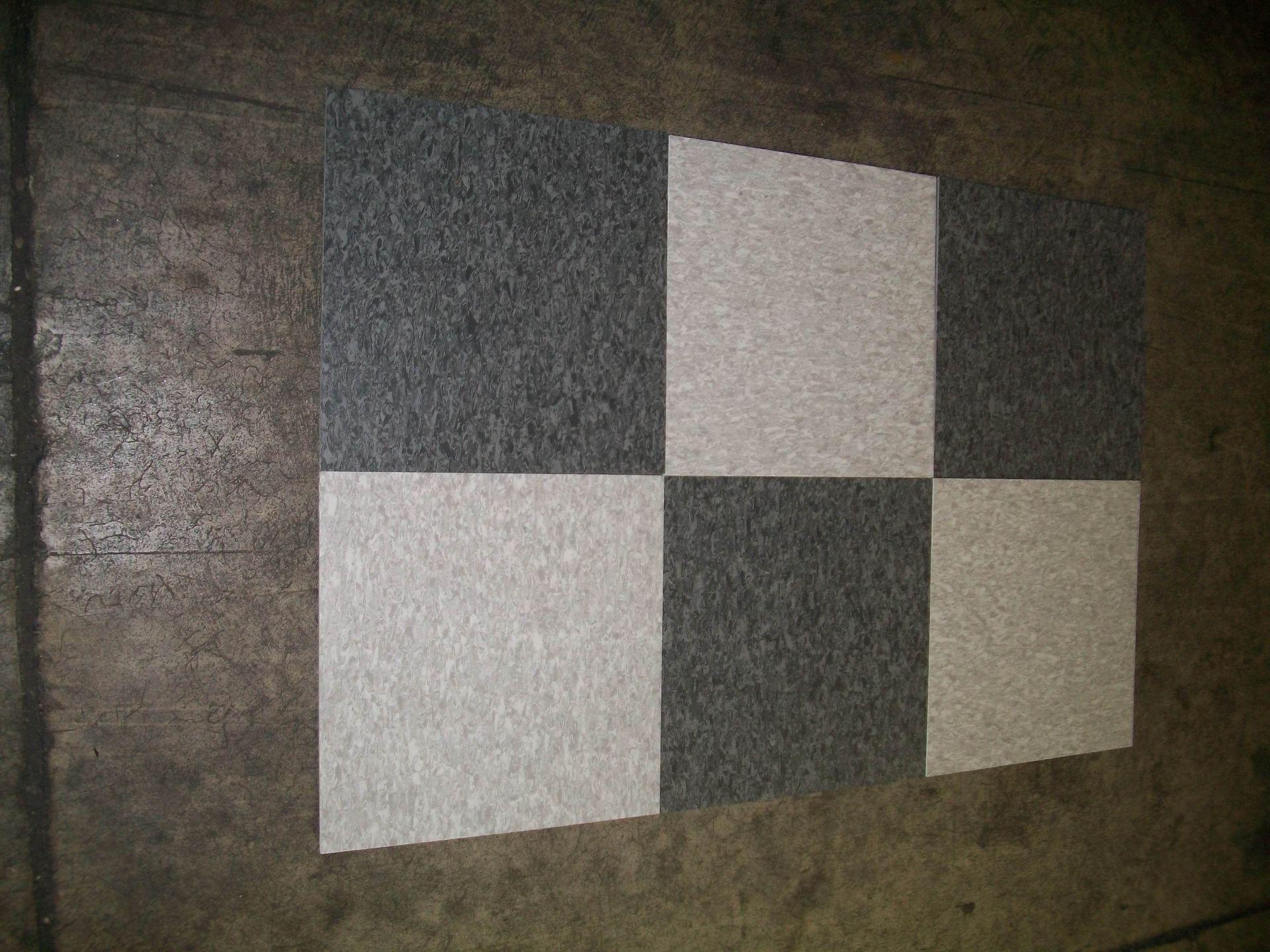 OUR PROFESSIONAL INSTALLATIONS
Jim's Carpet Warehouse installers have over 25 years experience installing VC Tile and are glad to help you with a fun design if you wish. As with all our work it comes with a one year satisfaction warranty.
DIY
If you would like to buy the VC Tile product and install it yourself, we would be more than happy to answer any questions you may have.
Let's Get Started Today
Give us a call to talk to one of our flooring experts.