Jim's Carpet Warehouse offers many colours and styles of engineered hardwood, from 3/8, 5/8, 9/16 or even 3/4 inch thickness.
Engineered hardwood has many benefits.
If you want a wide width of 6″ or more, engineered hardwood is recommended for stability.
It is also chosen for below grade installations, such as basements (on concrete) because it can be glued.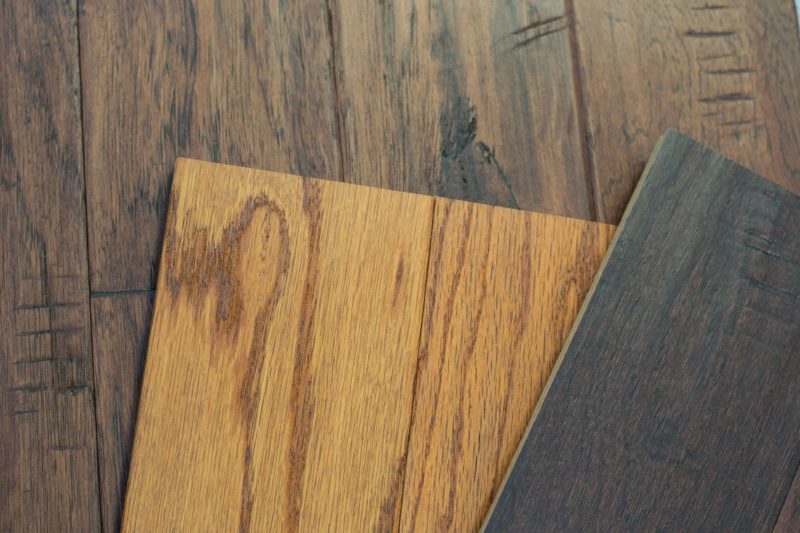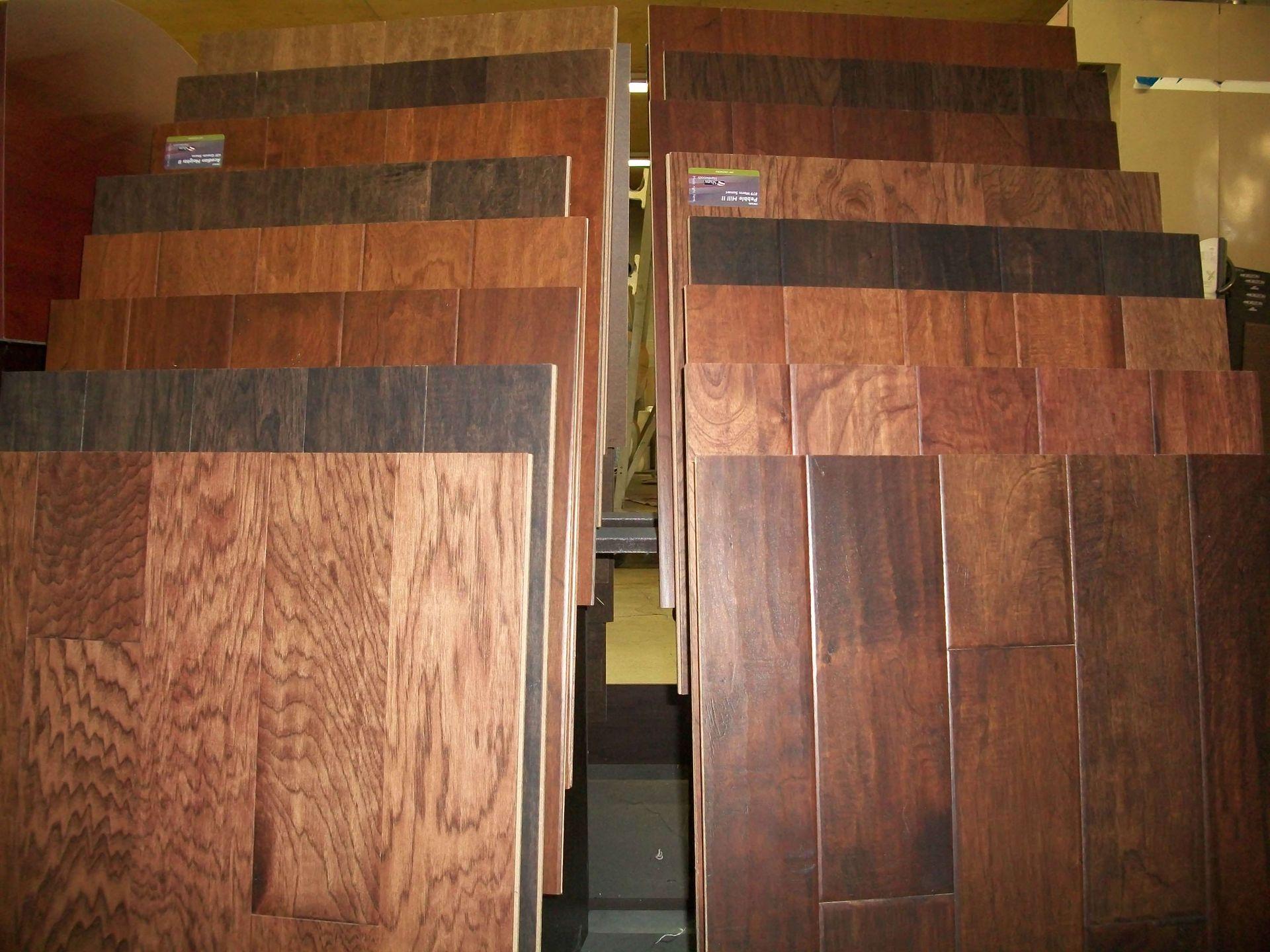 The width stability and area of installation is often the reason one chooses engineered hardwood. However, one can choose engineered hardwood for just its beautiful look, height issues, or type of installation.
Engineered Hardwood, depending upon the choice of style, can be glued, stapled, nailed or floated. Some engineered hardwoods also install more like a laminate where the boards interlock and float on a pad.
At Jim's Carpet Warehouse we offer many different order-in colours, styles and species, as well as many different price ranges to meet your budget.
OUR PROFESSIONAL INSTALLATIONS
Our installers at Jim's Carpet Warehouse have over 25 years experience in the different applications of engineered hardwood. Whether you want it floated, glued, stapled or nailed, our installers can do it all. All the products come with a manufacturer warranty and as with all our work we offer a one year warranty, so you can feel confident of a professional result.
DIY
If you want to just buy our product and wish to install it yourself, we will be more than happy to answer any questions you may have.
Let's Get Started Today
Give us a call to talk to one of our flooring experts.